Recycle your old, even broken eyewear
Lucan Lions Club is encouraging people to donate unwanted spectacles in several local shops, which are then recycled to third world countries and donated free of charge to people with poor eyesight who normally could not afford to purchase spectacles.  
All varieties, condition and sizes are very welcome – adults, children's, sunglasses, damaged/broken – we can use them all. No need to include glasses cases, as these are not required.
It could improve a persons life in another country
Once collected, the spectacles are boxed & dispatched via DPD sponsorship to MEDICO LIONS CLUBS de FRANCE in Le Havre.  On arrival,  the spectacles are sorted & cleaned. Using  specialised equipment, the power of the lenses is measured for the new owner.
They are labelled and packed ready for shipment to a country in Africa, Asia, South America and Europe, to restore sight to lifeless eyes.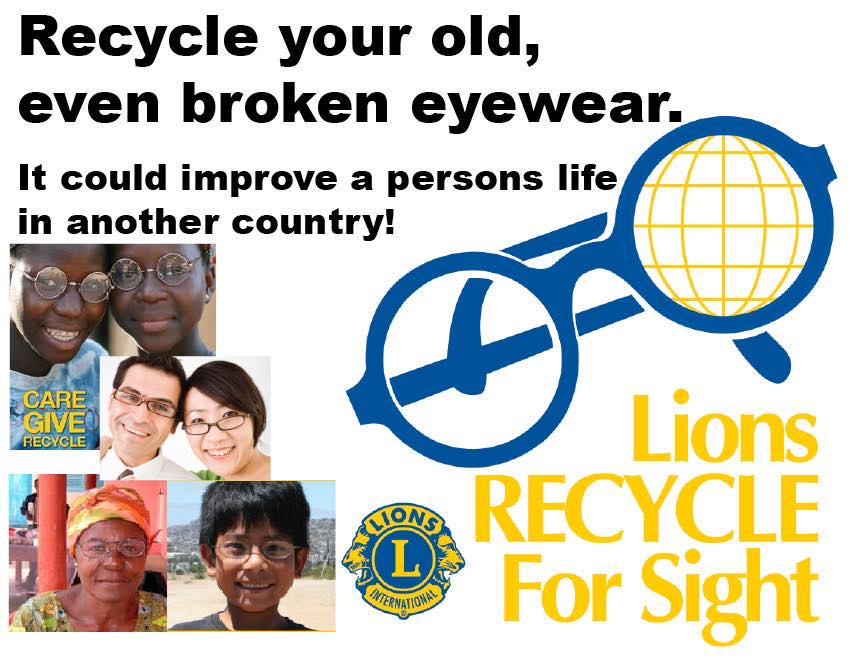 Lucan Lions Club Collection Points
Many thanks to all of you who have donated spectacles – Lucan Lions club has already shipped over 3700 glasses for re-cycling in 2023 – well done to everyone!