Supporting Your Local Community
We are delighted to be once again partnering with SuperValu Lucan for Christmas 2020 fundraising to support our local community. We appreciate all the support given by you the people of Lucan and particularly David and all his staff for their consistent and generous support.
If you would like to donate €2 to the Lions club you can do so by selecting the €2 donate button at the Self Checkouts or at any till throughout the store!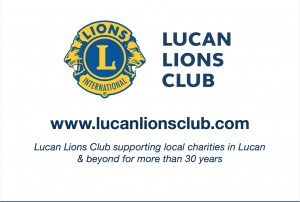 We really appreciate your support and 100% of funds raised will be used to support locals in need!